Yn septimber 2021 kundige de offisjele webside fan Jinan Bureau of Industry and Information Technology offisjeel de 2021 "Jinan Gazelle Enterprise" list oan.Shandong Drick Instrument Co., Ltd. waard mei súkses selektearre en wûn it 2021 "Jinan Gazelle Enterprise" sertifikaat.
It Jinan City Industry and Information Technology Bureau organisearre en útfierde it 2021 Jinan City Gazelle Enterprise Application Work yn oerienstimming mei de "Jinan City Gazelle Enterprise Recognition Management Measures" (Jigongxin Small and Medium Enterprise [2020] No. 16) en de "Oer It organisearjen fan de ymplemintaasje fan 'e 2021 Jinan City Gazelle Enterprise Oanbefelling en akkreditaasjewurk "(Jigongxin Small and Medium Enterprise Zi [2021] No. 10) relatearre dokuminten binne ferplichte wurde útfierd.Nei ûndernimmingsferklearring, oanbefelling fan 'e ôfdieling, beoardieling fan saakkundigen en oare prosedueres, evaluearje úteinlik 300 bedriuwen as de "2021 Jinan Gazelle Enterprise".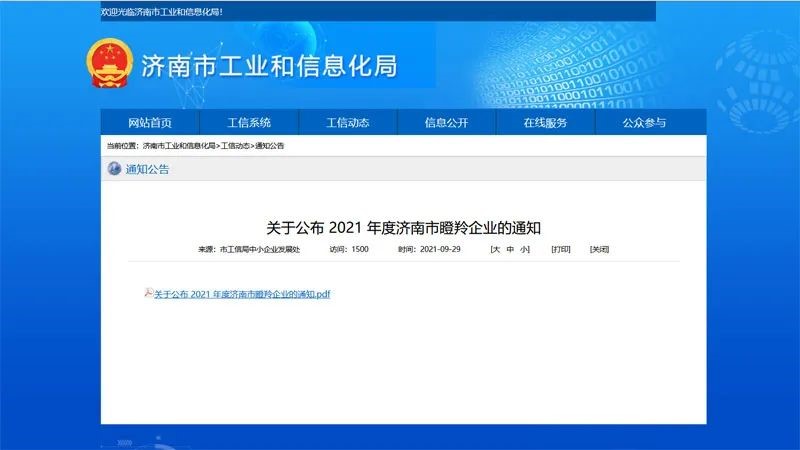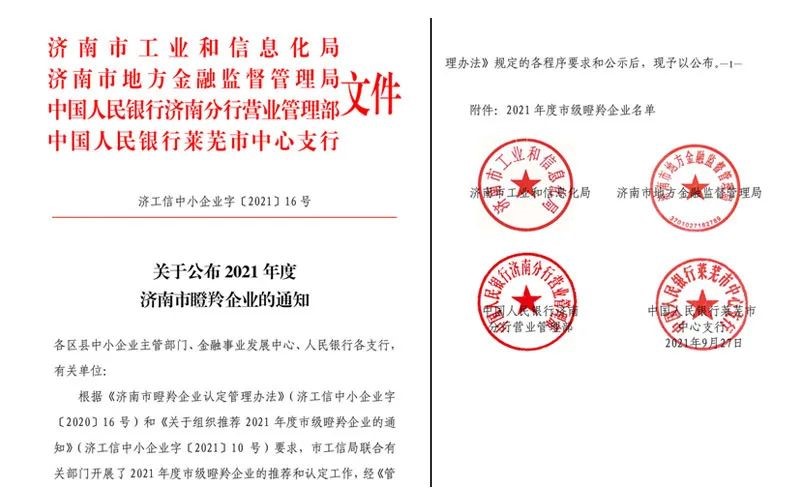 "Gazelle Enterprise" ferwiist nei de groei fan MKB's dy't wurde stipe troch technologyske ynnovaasje as ynnovaasje fan bedriuwsmodellen en binne yngien in poadium fan hege kwaliteit en eksplosive groei.Se hawwe treflike wiidweidige foardielen, rappe groei, grutte ynfloed op 'e yndustry, en hege sosjale yntegriteit., Demonstraasje en liedende rol binne sterke en oare skaaimerken.De gazelle-ûndernimming dy't dizze kear selektearre is sil in treflik benchmark-bedriuw wurde dy't de transformaasje en opwurdearring en heechweardige ûntwikkeling fan Jinan's lytse en middelgrutte bedriuwen yn 'e folgjende stap sil liede.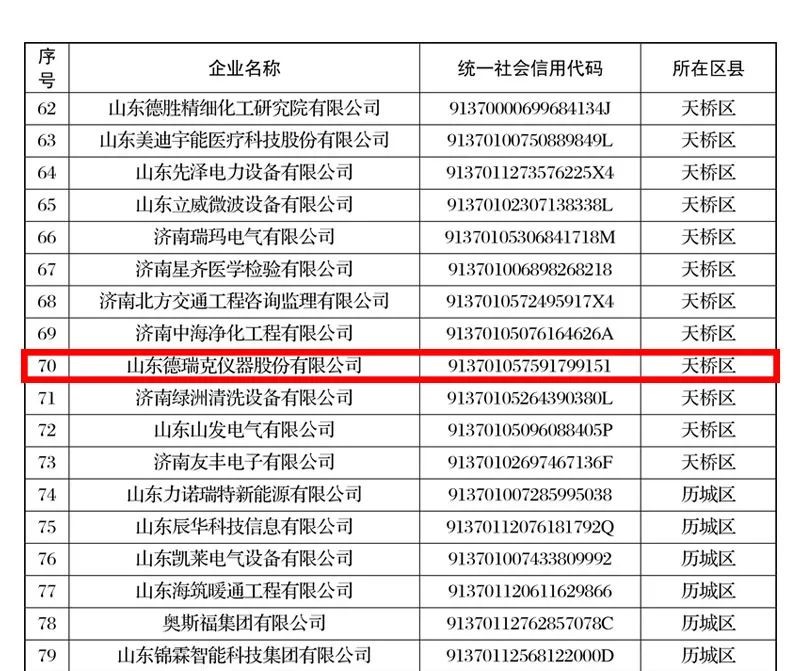 Shandong Drick Instrument Co., Ltd. is in nasjonaal high-tech bedriuw.Nei't er de earetitel fan 2021 provinsjale en gemeentlike "spesjalisearre en bysûndere nije" lytse en middelgrutte bedriuwen takend waard, waard it dizze kear erkend as de "Jinan Gazelle Enterprise" yn 2021. It toant nochris de sterke driuwende krêft foar it bedriuw fan it bedriuw ûntwikkeling fan hege kwaliteit.
Sjoch Drick Instrument Co., Ltd.
Sûnt har oprjochting yn 2004, Shandong Drick Instrument Co., Ltd.It haadkantoar leit yn 'e Jinan Times Headquarters Base, mei in kearnôfdieling fan R&D, dy't in lange tiid dwaande is mei ferkenning en ynnovaasje fan yndustrytechnology.Tagelyk ûnderhâldt it bedriuw koöperative relaasjes mei ynlânske en bûtenlânske universiteiten en wittenskiplike ûndersyksynstituten foar wjerskanten foardiel en win-win resultaten.
It bedriuw hat laboratoariumoplossingen en stypjende apparatuer levere foar in protte provinsjes en regio's yn binnen- en bûtenlân.It haadbedriuw beslacht fiif grutte gebieten: Yndustrytesten: brûkt om produktdruk, spanning, tearing, uterlik en oare yndikatoaren te testen.Produkten wurde in protte brûkt yn papierfabryk, printsjen, ferpakking, plestik en rubber, tekstyl, boumaterialen en oare yndustry.Omjouwingstestkasten: testkabinet foar drugsstabiliteit, ferâlderingskabinet, testkabinet foar hege en lege temperatuer, droogkast, kabinet foar konstante temperatuer en fochtigens, loftbadkabinet, ympakttestkabinet foar hege en lege temperatuer, waarbestindich testkabinet foar xenonlampe, fakuümdrogende kabinet , biogemyske kultuer Incubators, baktearjes en skimmel incubators, ljocht incubators, en walk-in konstante temperatuer test doazen, etc. ., neffens de eigentlike situaasje fan 'e klant, nei it útfieren fan ûndersyk op it plak en it oanpassen fan personaliseare oplossingen.Precision analyze: De pre-behanneling fan it eksperimint omfiemet automatyske ekstraksje ynstrumint, automatyske Kjeldahl stikstof analysator, rotary evaporator, circulating condensate, automatyske digestion ynstrumint, automatyske fiber analyzer, centrifuge, destillaasje ynstrumint, magnetron prosessor, ensfh Laboratoarium verbruiksartikelen: silicone oalje, koper gaas, film, fixtures, chromatography kolommen, gebrûksfoarwerpen, reagents, ensfh foar it ynstrumint.
It bedriuw hat op in protte plakken filialen en kantoaren oprjochte, wêrûnder Jinan High-tech Zone, Dezhou Yucheng Branch, Suzhou Branch, Shenzhen Branch, en bûtenlânske kantoaren yn 'e Feriene Steaten, Denemarken, Sily, Sweden, Fietnam, Tailân, ensfh. kantoar.Om klanten te foarsjen pre-sales oerlis en after-sales tsjinst flugger en flugger.
---
Post tiid: Dec-01-2021